Cost-effective, reliable and flexible, get the job done quicker and with less effort with Gastite®  CSST, fittings and accessories.
Whatever the size and scale of your project, our range of CSST, innovative fittings and useful accessories, ensure that even the most complex of installations can be tackled with ease.
Approved under  BS EN 15266, our original CSST has been designed with the professional in mind. Our CSST can be used with all three family gases and because it is heat annealed it offers superior flexibility with less of the 'spring back' associated with some CSST brands.
To find out more, choose your required product from the options below: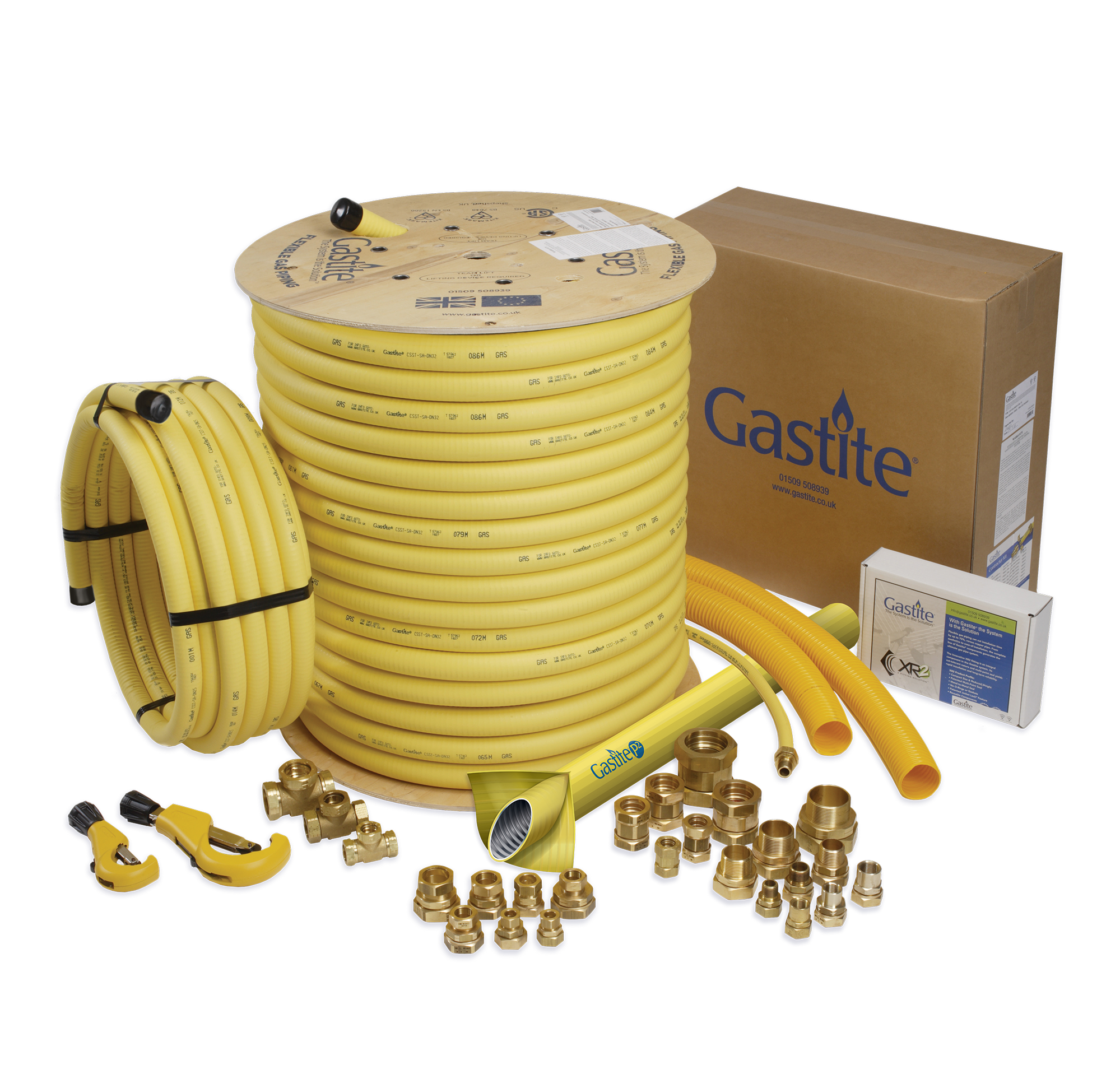 Gastite® Products
Corrugated Stainless Steel Tubing (CSST) Click here
What's more, Gastite® is a lighter option than when compared with copper or steel. 75M of DN15 weighs in at just 22kg, making for easier, and safer, handling.
The patented design of our fittings eliminates exposed steel beyond the nut. Easy to install, even in tight, hard to access places, only simple hand tools are required for successful installation and no hot works are needed – making for a safer installation too.
And with fewer fittings required in the average installation, (in many cases just one at the meter and one at the appliance), the potential for leaks is vastly reduced and that means so is the potential for call backs.