Welcome to our stockist search…
Available exclusively through merchants, to find your nearest Gastite® stockist simply enter your postcode into the search bar below.
Alternatively, for help finding a Gastite® stockist near you, call the team on 01509 508 939 or simply ask for Gastite® by name at your usual supplier.
Are you a merchant not yet stocking Gastite® ? Click here to find out how to become a stockist.
Latest news
Chat with a Gastite® expert at PHEX Chelsea
Mon 7th October 2019
Read full story
Resources
FREE Gastite sizing APP
Our free to download APP is available via Google Play and the App Store and provides a wealth of information and advice right at your fingertips.
Click here
Design & Installation Guide
Detailed information on installing Gastite® CSST and fittings.
Click here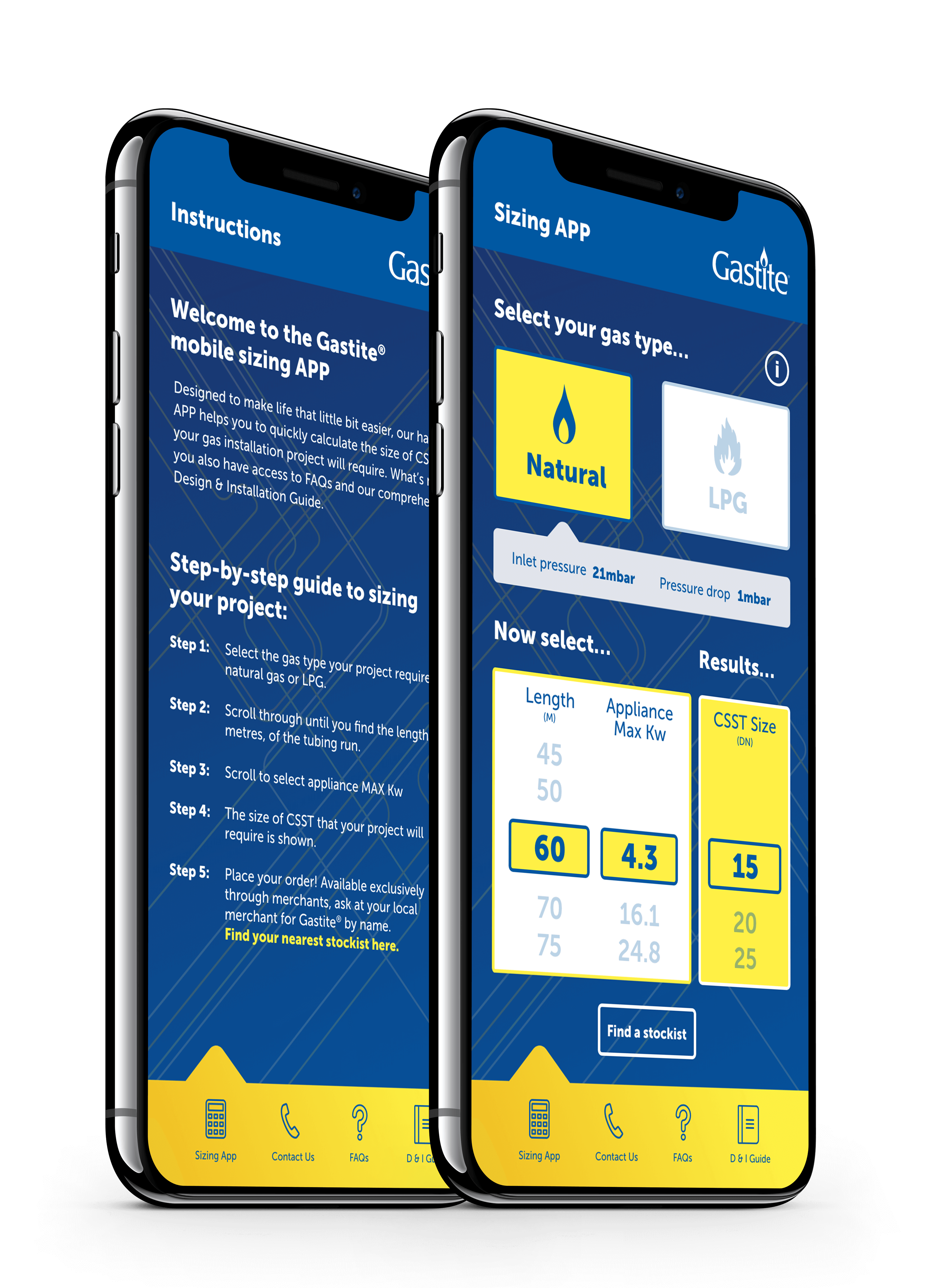 Free sizing & design service
Technical support to help you plan your next gas installation.
Click here