Welcome to the Gastite® Certified Installer training programme
Designed to help Gas Safe registered installers maximise the many benefits working with Gastite® brings, this short online course takes around 15 minutes to complete and upon completion, installers will be sent a Certified Installer e-card. To begin, choose from the options below. Choose 'individual' if you are completing the training for yourself, or choose 'training organisation' if you are a gas training organisation looking to register multiple trainees.
Latest news
Our range of innovative fittings just got bigger!
Mon 18th January 2021
Read full story
Watch now: Gastite® P2™ – the solution for unvented voids
Fri 13th November 2020
Read full story
Resources
FREE Gastite sizing APP
Our free to download APP is available via Google Play and the App Store and provides a wealth of information and advice right at your fingertips.
Click here
Design & Installation Guide
Detailed information on installing Gastite® CSST and fittings.
Click here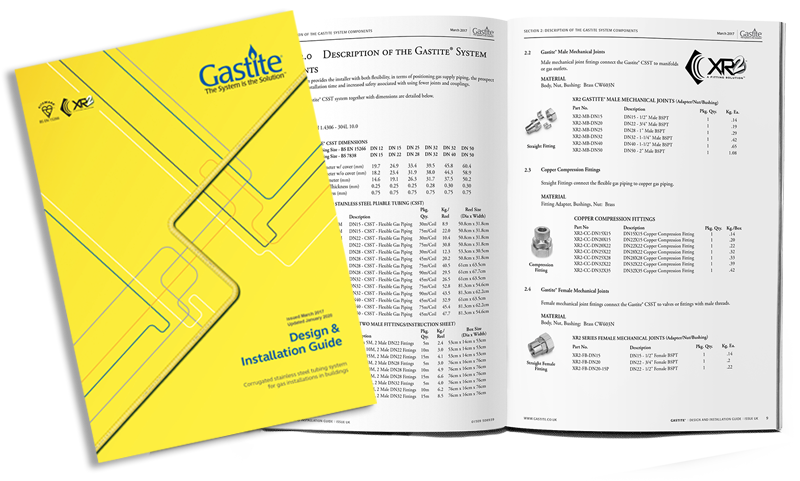 Free sizing & design service
Technical support to help you plan your next gas installation.
Click here