Welcome to the Gastite® Certified Installer training programme
Designed to help Gas Safe registered installers maximise the many benefits working with Gastite® brings, this short online course will take less than 30 minutes to complete and upon completion, installers will be sent a Certified Installer e-card. To begin, choose from the options below. Choose 'individual' if you are completing the training for yourself, or choose 'training organisation' if you are a gas training organisation looking to register multiple trainees.
Latest news
Watch now: Gastite® P2™ – the solution for unvented voids
Fri 13th November 2020
Read full story
Want to know more about Gastite® P2™ ?
Fri 13th November 2020
Read full story
Resources
FREE Gastite sizing APP
Our free to download APP is available via Google Play and the App Store and provides a wealth of information and advice right at your fingertips.
Click here
Design & Installation Guide
Detailed information on installing Gastite® CSST and fittings.
Click here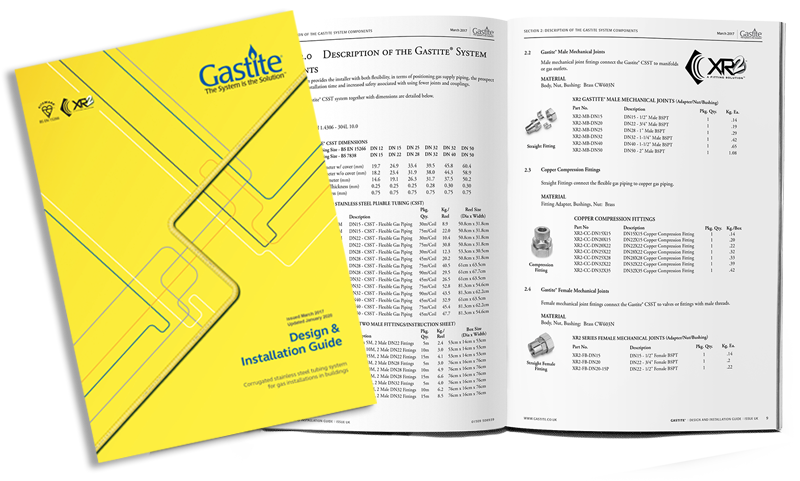 Free sizing & design service
Technical support to help you plan your next gas installation.
Click here