Here at Gastite® we are all about making the lives of gas installers that bit easier, which is why we have a wide range of support resources available, each designed to make working with Gastite® CSST easy and
efficient.
The latest addition to the range is our brand new sizing app! We've taken the features users loved from our original sizing app, such as our easy to use sizing wheels, and added in a brand new look and feel and thrown in some additional functionality for good measure!
Free to download, the app is available via Google Play and the APP Store, simply search 'Gastite® Sizing App' and download.
So, what does the sizing app have to offer?
Plenty!
In just a few turns of the sizing wheels, you can find out what size of CSST your project will require.
Simply add basic information, including gas type (LPG or natural), CSST length and appliance Max KW, and the app will instantly identify the size of Gastite® CSST the installation will require.
Key features include:
Easy navigation
Intuitive, user-friendly design
Choose from natural gas or LPG depending on the installation
Access a range of frequently asked questions
Download the comprehensive Design & Installation Guide
Contact us
Already have the sizing app installed? If you downloaded our original sizing app, the time has come to replace it and update to our latest version. Please note: the original sizing app is no longer maintained.
A quick and easy way to get on-the-go advice, the Gastite® Sizing APP complements the range of support resources available, which include our Certified Installer training programme, dedicated technical support and our free sizing and design service. For the complete range of resources, click here.
Download now for free from Google Play or the APP Store  and make planning your next CSST installation quicker and easier!
Follow us
Become a
stockist today
Click Here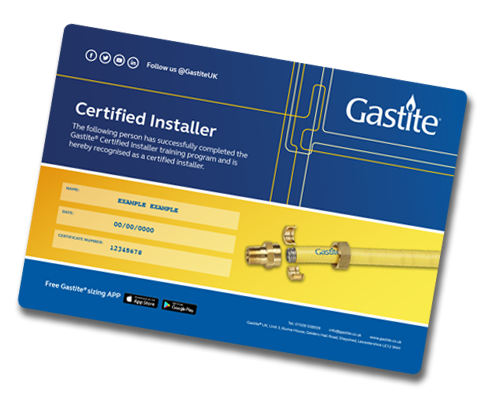 Become a
certified Gastite®
installer
Click Here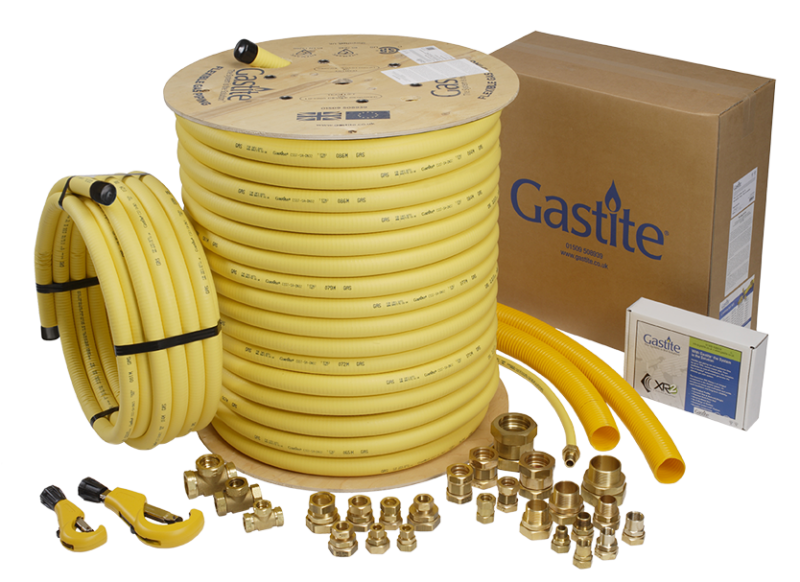 The Gastite®
range
Click Here