To celebrate the launch of Gastite® P2™ , we are excited to unveil 'The solution for unvented voids'  – a video short which outlines the key benefits of choosing Gastite® P2™ !
Making light work of installing in unvented voids, Gastite® P2™ has been designed with an integrated containment sleeve, that means secondary sleeving is not required when installing in unvented voids.
The ridged underside of the outer containment sleeve works to create space between this outer sleeve and the inner, original Gastite® CSST. In the event of a leak, any escaping gas is held in this space and ventilated.
A flexible, reliable and labour-saving solution, Gastite® P2™ comes complete with the key features associated with Gastite® CSST, including:
Heat annealed for superior flexibility.
Pre-marked by the metre.
Compatible with XR2™ fittings which eliminate exposed steel beyond the nut.
No hot works for safer installations.
75% fewer fittings, when compared to traditional piping methods, meaning a safer system with less leak potential and reduced call backs.
Suitable for internal and external burial in accordance with manufacturer's instructions.
Connect directly to the meter box and appliance.
Watch 'The solution for unvented voids' now and see for yourself the benefits Gastite® P2™ offers!
For more information on installing Gastite® P2™ on your next gas installation project, contact us or call the team on 01509 508939
Follow us
Become a
stockist today
Click Here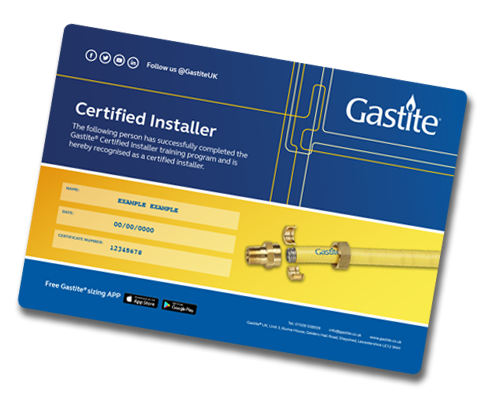 Become a
certified Gastite®
installer
Click Here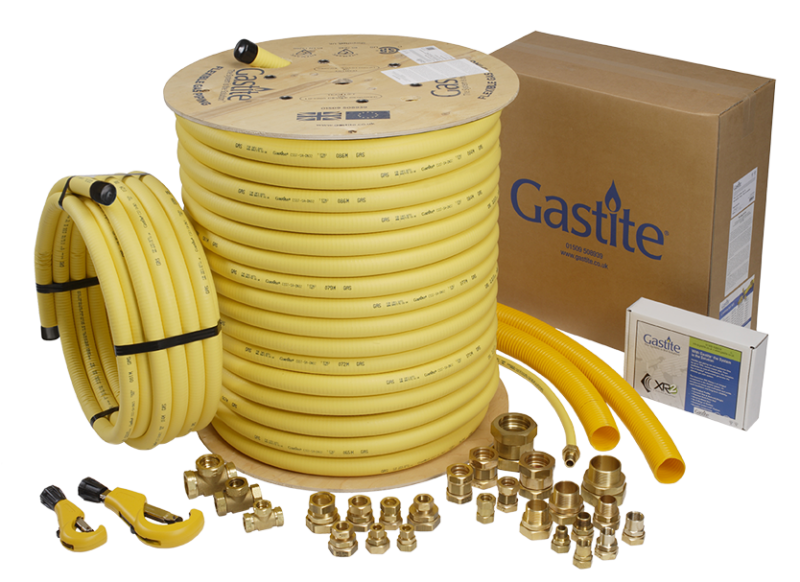 The Gastite®
range
Click Here