Are you a specifier or gas installer looking to keep your knowledge up to date? If so, our new Continuing Professional Development (CPD) seminar may be just the thing for you!
Focusing on the key benefits and characteristics of Corrugated Stainless Steel Tubing (CSST), this FREE one-hour seminar has been certified by The CPD Certification Service.
Called SPECIFYING AND INSTALLING A CSST FLEXIBLE GAS PIPING SYSTEM, the seminar can be delivered online or in person, with a member of our technical sales team sharing their knowledge of CSST systems.
Informative and easy-to-follow, the seminar is a great way for gas industry professionals to enhance their existing knowledge of flexible gas piping materials and to understand more about how CSST can benefit even the most complex of installations. Book your space now.
The seminar will cover:
benefits of installing CSST
key characteristics of CSST
standards a CSST installation must meet
elements involved in planning a CSST installation
safety considerations which must be met for successful installation
demonstration on how to terminate a CSST pipe.
This CPD seminar is the latest in a long line of support resources Gastite® offers, each designed to help installers maximise the benefits choosing Gastite® brings. From brochures and datasheets to our handy, free to download, Sizing App, which quickly calculates the size of CSST a project will need, we've got the support you need.
You can request a CPD seminar here.
Follow us
Become a
stockist today
Click Here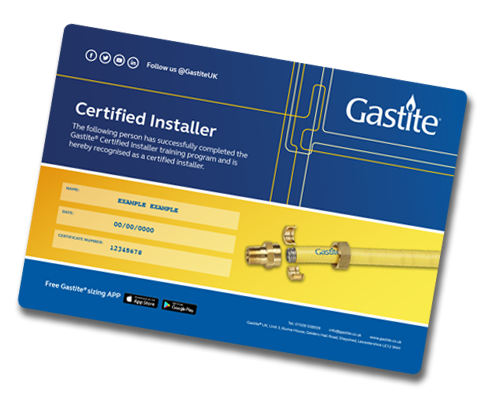 Become a
certified Gastite®
installer
Click Here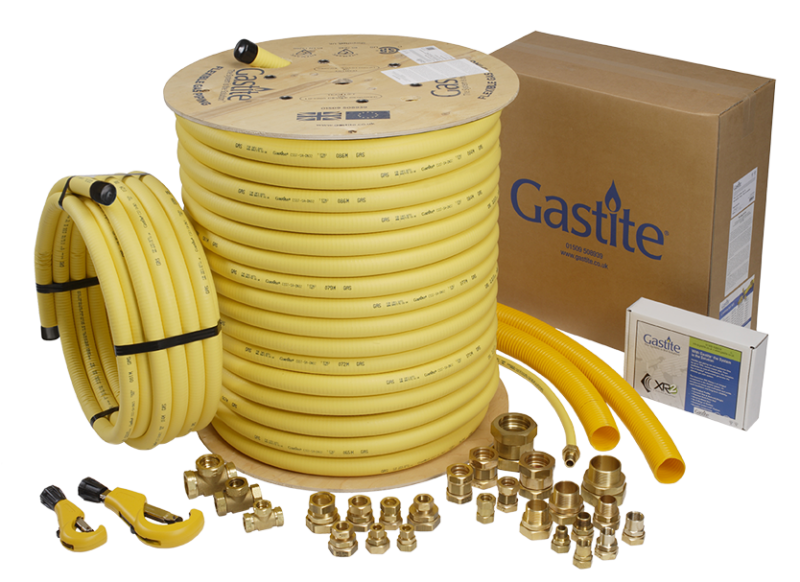 The Gastite®
range
Click Here