Adapted from our successful onsite training programme,
which sees our team of technical sales managers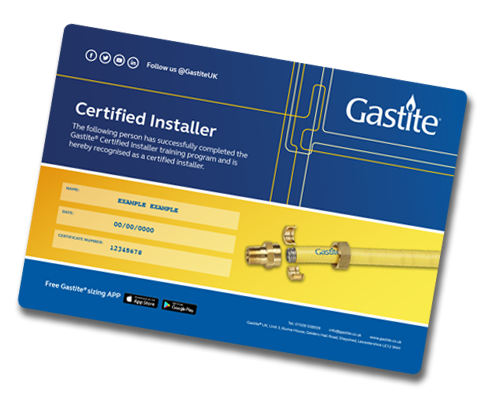 deliver training to sites across the country, the online version of the Gastite® Certified Installer Training Programme is available whenever, and wherever, you are.
Aimed at Gas Safe registered engineers, the online course can be done via phone, tablet or laptop and takes around 15 minutes to complete.
The Gastite® system offers many benefits to the gas installer, including superior flexibility, no need for hot works and 75% fewer fittings in the average installation, for a safer system with less leak potential.
With the aim of helping gas installers maximise these, and the many other benefits the system offers, the online training programme offers tips and essential guidance. You can begin the course here.
The course covers:
Installation standards
Find out more about the installation standards you should adhere to when installing Gastite® .
Burying Gastite®
Something we are often asked about is whether Gastite® is suitable for internal and external burial. In this section, our Technical Manager for the North & Ireland, Tom Laycock, covers this aspect of installation. Remember, in both instances the manufacturer's instructions must be adhered to. More information on burying Gastite® can be found in the Design & Installation Guide.
Terminating a Gastite® pipe
Using our patented XR2™ fittings, which eliminate exposed steel beyond the nut, our National Sales Manager, Paul Molle demonstrates how to terminate a Gastite® pipe to ensure a quick, safe and secure termination.
Each short video is followed by a series of statements, and to pass to the next section, users must correctly identity which is true, and which is false. Upon successful completion, users will be sent a Certified Installer e-card which confirms they are now Gastite® certified.
If online training isn't right for you and your team, onsite training is available. The training sees a member of our technical sales team visit your site at a time of your convenience and deliver training to the team. In addition to the content covered in the online programme, delegates also have the opportunity for interactive demonstrations and a Q&A session.
To find out more about onsite training, please contact us and a member of the team will be in touch. Please note: no onsite training will take place until the government restrictions relating to Coronavirus are lifted.
The Gastite® range includes CSST, fittings and accessories and is available exclusively through merchants. Use our stockist finder to find your nearest stocked merchant branch, or ask for Gastite® at your usual supplier.
Follow us
Become a
stockist today
Click Here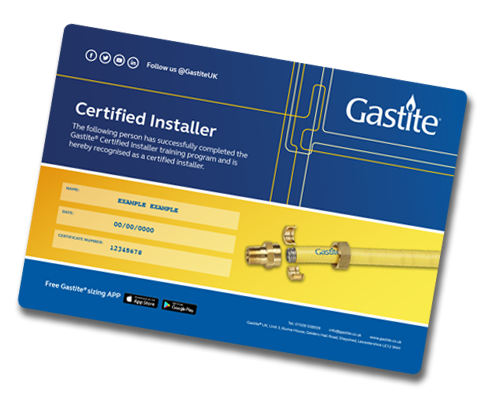 Become a
certified Gastite®
installer
Click Here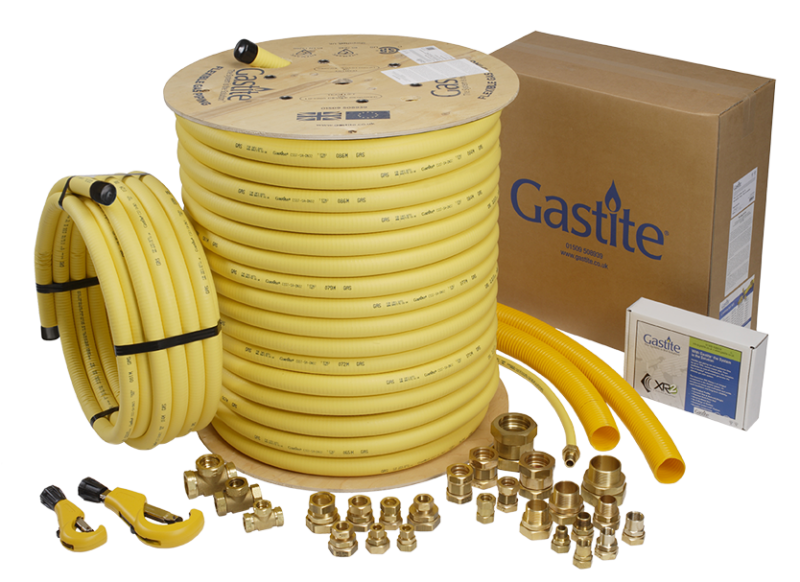 The Gastite®
range
Click Here