Developed in response to installer demands, Gastite® P2™ is the latest addition to the Gastite® range and is a flexible, reliable and labour-saving choice that makes installing gas pipe in unvented voids easier than ever before.
Suitable for use with all three family gases, Gastite® P2™ comes complete with an integrated containment sleeve and is compatible with the Gastite® range of innovative XR2™ fittings, which eliminate exposed steel beyond the nut.
Thanks to state-of-the-art manufacturing techniques, we have ensured that the added jacket is thin enough to not impede flexibility, while still being robust enough to protect the inner CSST pipe.
Available in sizes DN15 to DN50 and in a range of lengths, for details on the complete range, click here.
To find your nearest Gastite® stockist, visit our stockist search feature.
Follow us
Become a
stockist today
Click Here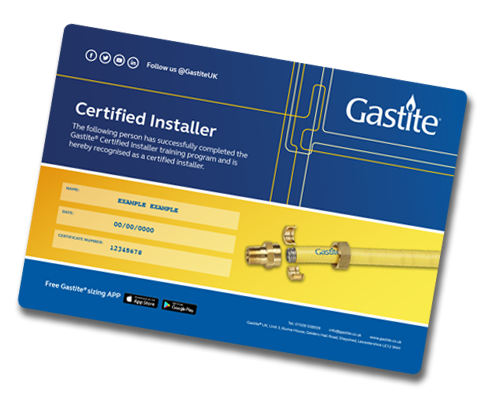 Become a
certified Gastite®
installer
Click Here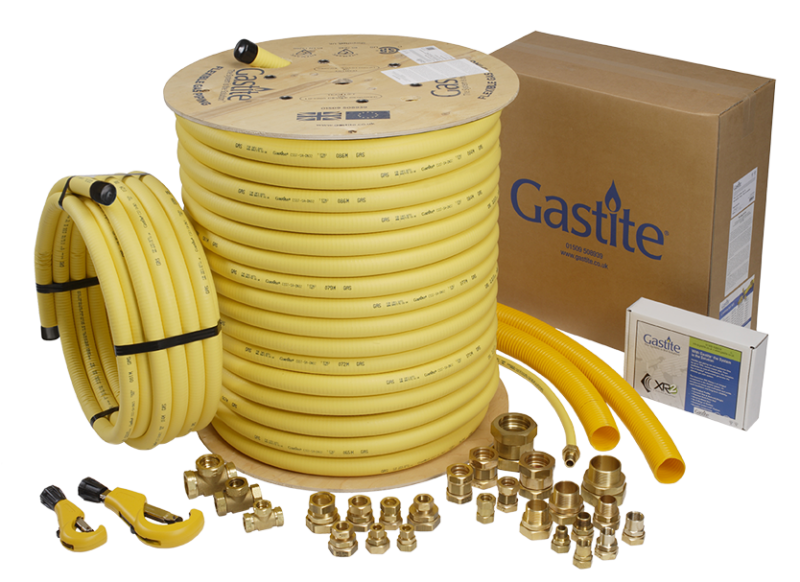 The Gastite®
range
Click Here