Complete with an integrated containment sleeve, Gastite® P2™ is a flexible, reliable and labour-saving choice that makes installing gas pipe in unvented voids easier than ever before.
Gastite® P2™ has been fully tested to comply with the CSST Benchmark scheme and all NHBC 2022 warranty requirements.  Gastite® P2™ innovative design features a ridged underside on the external jacket, which creates space between the outer jacket and the inner pipe, ensuring that should it need to, any gas can ventilate.
Offering all the durability and performance you would expect from Gastite® , the outer jacket is robust enough to offer added protection to the inner CSST pipe, while still being flexible enough to make installation in even the complex structures easy.  Gastite® P2™ has been tested and passed by two of the UK's leading UCAS accredited assessors and conforms to EUROCLASS reaction to fire rating B-S1 d0.
Watch now 'The solution for unvented voids'  – a video short which outlines the key benefits of choosing Gastite® P2™ !
Suitable for use with all three family gases, Gastite® P2™ comes complete with an integrated containment sleeve and is compatible with the Gastite® range of innovative XR2™ fittings, which eliminate exposed steel beyond the nut. A project based solution, contact us to discuss using Gastite® P2™ on your next installation.
Thanks to state-of-the-art manufacturing techniques, we have ensured that the added jacket is thin enough to not impede flexibility, while still being robust enough to protect the inner CSST pipe.
Applications:
For the supply of natural gas or liquefied petroleum to an appliance.
Suitable for installation in all modes of construction including residential, commercial, new build, industrial and retro-fit.
Gastite® P2™ is not suitable as a flexible appliance connector.
Characteristics:
Flexible.
Efficient.
Easy to install.
No hot works.
Only simple hand tools required.
The pipe of original Gastite® CSST is fire rated/tested at 820˚ for 89 minutes under EN 1775:007 Annex A.
Minimum operating temperature: -40˚C.
Maximum operating temperature: 60˚C.
Available in sizes DN20 to DN40, (DN50 coming soon), and in a range of lengths, for details on the complete range, click here.
To find your nearest Gastite® stockist, visit our stockist search feature.
Follow us
Become a
stockist today
Click Here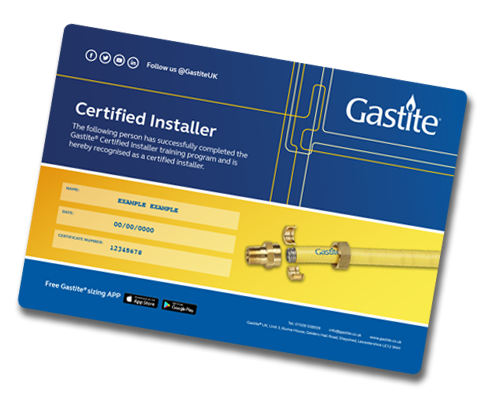 Become a
certified Gastite®
installer
Click Here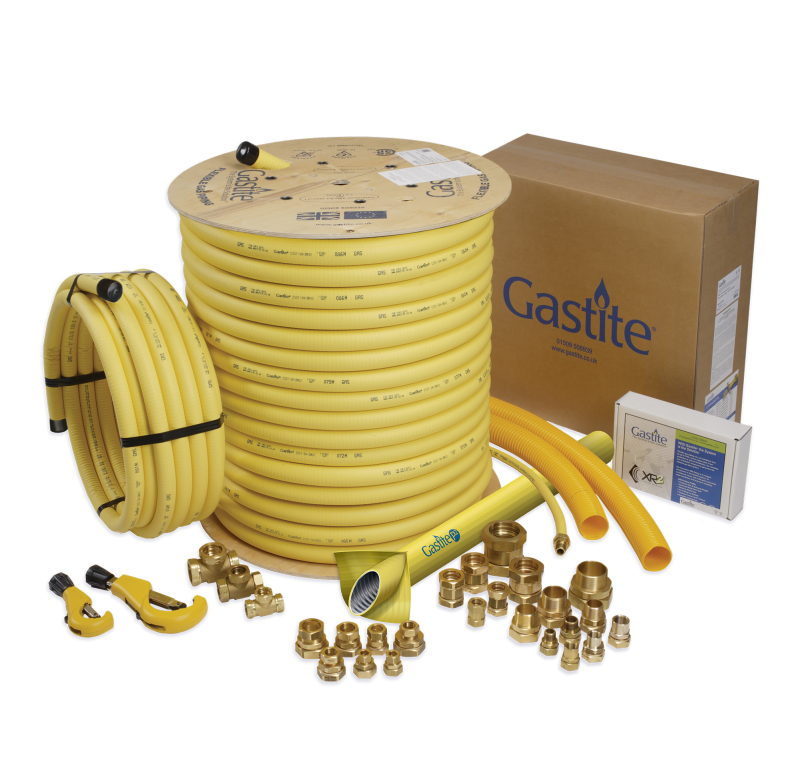 The Gastite®
range
Click Here