Player stats
Position:
Warehouse Supervisor
First signed:
December 2014
Match highlights:
"A highlight that stands out to me was having the opportunity to visit our U.S. operation to undertake training. I have been able to bring back what I learnt to share with my warehouse colleagues."
Goals:
"My goals include continuing to enjoy the ride as we grow as a business - including potentially setting up and installing a second production line. I aim to continue to build and develop a close-knit, results-driven team, and I would also like to explore possible opportunities to move up the corporate ladder."
Player profile:
Managing the warehouse, it is Connor's job to manage, replenish and monitor production and stock levels. He also organises the rest of the warehouse team on a day-to-day basis. Holding daily toolbox talks, he constantly seeks ways to offer continuous improvement, and helps to ensure the highest standards of safety and quality are met.
When not on the pitch, Connor can often be found...
"I am a Leicester City fan so can often be found at the King Power Stadium. I also enjoy travel and catching up on a box set with my other half."
Back to Team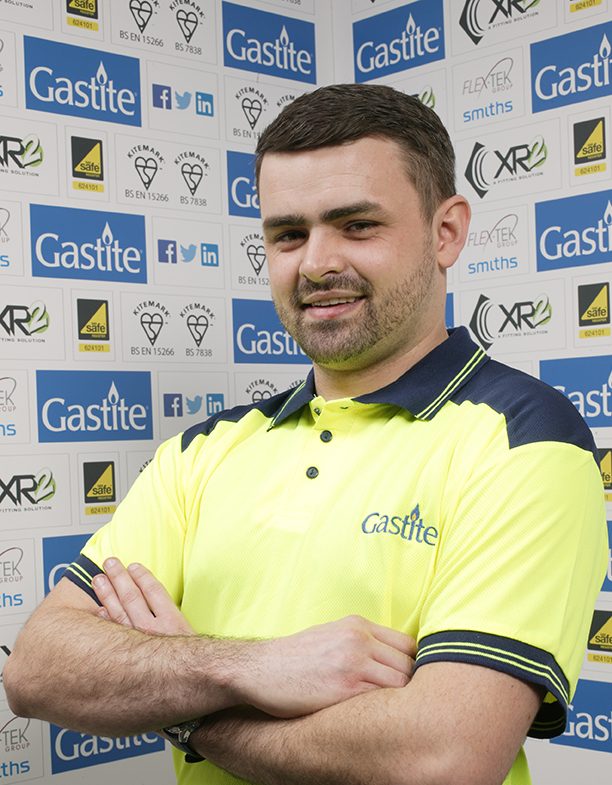 Contact details:
Tel: 01509 508939
Email: connor.michaud@gastite.co.uk